KA HAMMOND & CO STARTED IN BUSINESS IN 1953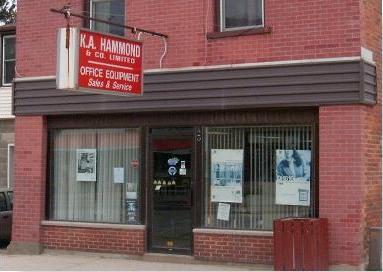 For the following 30 years the typewriter was the staple of our industry. Then things started to change, and these changes led us to be the full service company we are today.
We service and sell copiers, printers, cash registers time clocks, and calculators. We have new and used office furniture and we can sell you a single desk or chair or we can install several workstations.
We have a good inventory of laser cartridges and inkjet cartridges, and if not in stock, we can generally have it for you the following day.
We also sell quite a bit of paper and stationery supplies.